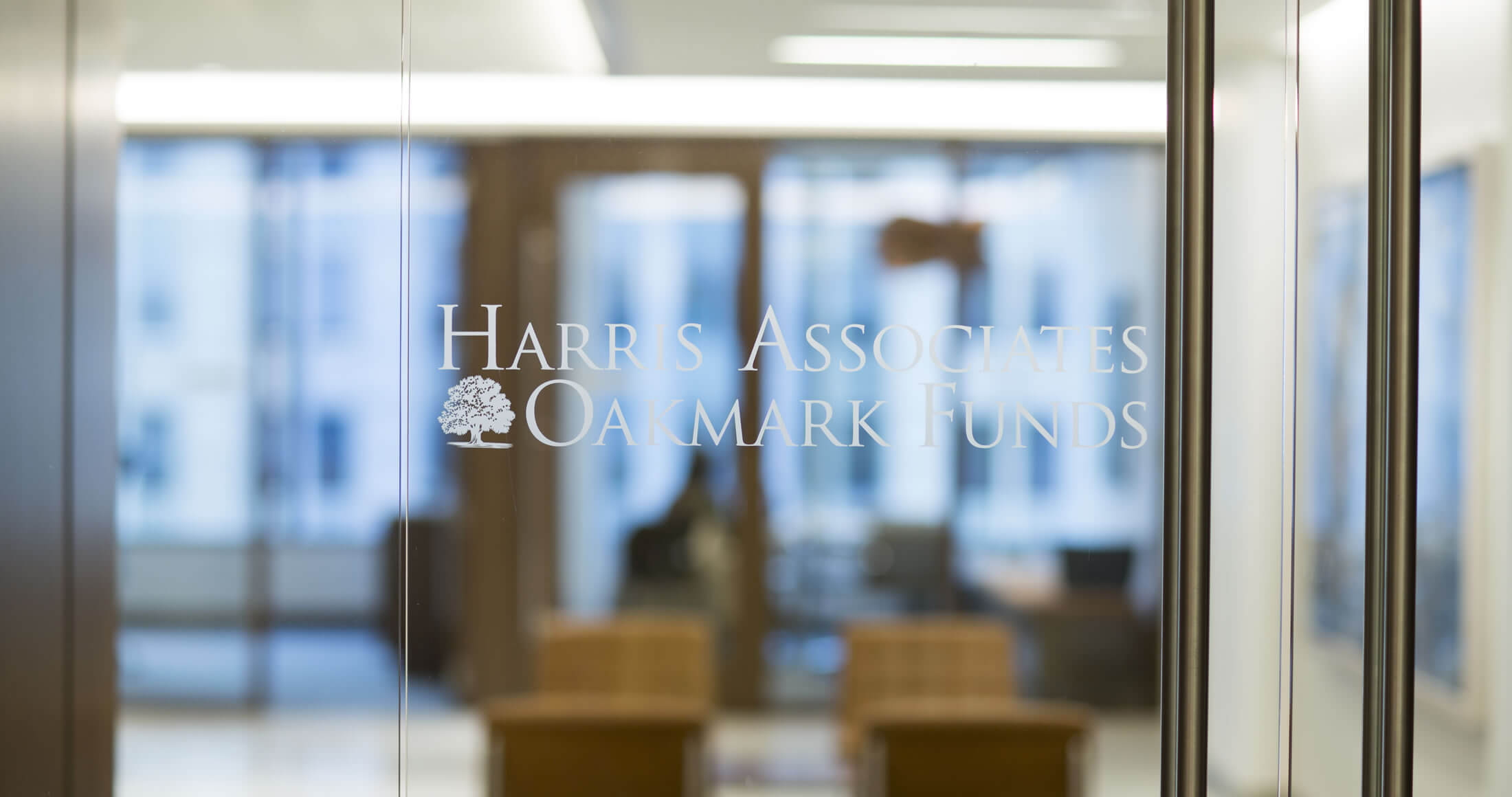 After more than 18 years at Harris Associates, including 10 years as the director of U.S. research, Win Murray will retire at the end of July 2022. Mr. Murray has worked at Harris Associates, adviser to the Oakmark Funds, since 2003. He has served as co-portfolio manager of the Oakmark Select Fund since 2013.
"I'm immensely proud of my time at Harris Associates, particularly in building the research intern and associate infrastructure that should serve our clients well for many years to come," said Mr. Murray.
"Win excelled as an analyst and later distinguished himself as director of U.S. research. In that latter role, he was instrumental in building a talent pipeline that attracted some of the best and brightest investment minds in the business," said co-chairman Tony Coniaris.
Alex Fitch will assume the director of U.S. research responsibilities, effective immediately. Mr. Fitch joined Harris Associates in 2011 as an analyst and became the associate director of U.S. research in 2019.
"Win's passion for recruitment and talent development has had an invaluable impact on the firm and he leaves us with an outstanding team of investment professionals," said Mr. Fitch. "On behalf of the firm, I want to thank Win for all he has done for Harris Associates and wish him all the best in the years ahead."
Mr. Murray will step down as co-portfolio manager of the Oakmark Select Fund with this announcement. Bill Nygren and Tony Coniaris will continue in their roles as co-portfolio managers of the Oakmark Select Fund. Mr. Nygren has been a portfolio manager of the Fund since 1996 and Mr. Coniaris became a portfolio manager for the Fund in 2013.
ABOUT OAKMARK AND HARRIS ASSOCIATES
The Oakmark Funds are a mutual fund family that utilizes a long-term value investment approach. Oakmark's investment philosophy centers on the belief that superior long-term results can be achieved through investing in companies priced at a significant discount to what Harris Associates believes is a company's intrinsic value, with strong growth prospects and owner-oriented management teams. Oakmark's assets under management totaled approximately $62 billion as of September 30, 2021. More information about the Oakmark Funds is available at oakmark.com.
Harris Associates L.P., a Chicago-based investment management firm founded in 1976, serves as the adviser to the Oakmark Funds. Harris Associates also manages U.S., international and global portfolios for institutional and high-net-worth investors worldwide. Including Oakmark, assets under management at Harris Associates totaled approximately $121 billion as of September 30, 2021. More information about Harris Associates is available at harrisassoc.com.
Because the Oakmark Select Fund is non-diversified, the performance of each holding will have a greater impact on the Fund's total return, and may make the Fund's returns more volatile than a more diversified fund.
Oakmark Select Fund: The stocks of medium-sized companies tend to be more volatile than those of large companies and have underperformed the stocks of small and large companies during some periods.
Investing in value stocks presents the risk that value stocks may fall out of favor with investors and underperform growth stocks during given periods.
Before investing in any Oakmark Fund, you should carefully consider the Fund's investment objectives, risks, management fees and other expenses. This and other important information is contained in a Fund's prospectus and summary prospectus. Please read the prospectus and summary prospectus carefully before investing. For more information, please call 1-800-OAKMARK (625-6275).