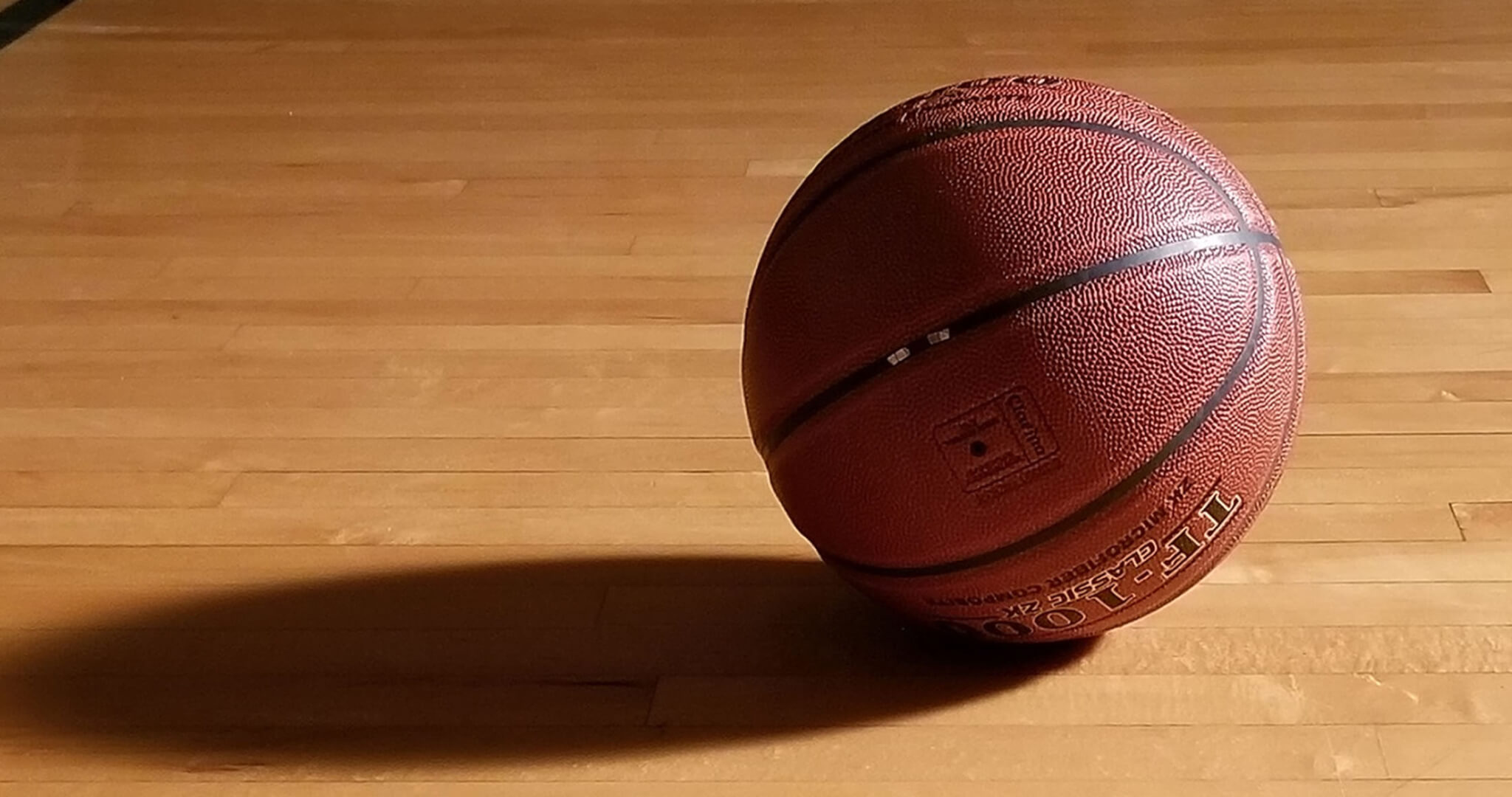 George Mikan is likely the most notable professional athlete many have never heard of. An aspiring basketball player back in the 1940s, his high school coach suggested to him that boys with glasses are not fit for basketball and that he should pursue another activity. But Mikan worked for hours and developed his own "simple" drill where he would practice shots from point-blank range until he mastered going to both his left and right side. Mikan eventually led DePaul University to a collegiate national championship and the Minneapolis Lakers to five professional championships. He is considered by many to be the NBA's first superstar.
We now live in a day where data-driven models have become ubiquitous. As it pertains to basketball, these models show that the three-point shot is most impactful (in all fairness, Mikan's playing days pre-date the three-point line). This is where players should spend their practice time. As a result, many current NBA stars now take as many as 30% of their shots from this distance. For comparison, during his era, Michael Jordan took just 7% of his career shots from the three-point line and still scored 33,000 points (fourth all-time) in his 15-season career. Today's analyses would suggest that Jordan chose his shots poorly.
So to get to my point—just as you were convinced I didn't have one—this is not dissimilar to the world of investing. Traditional methods seem outdated to many. When Harris Associates officially opened its doors in 1976, the terms 'algorithmic' or 'high-frequency trading' didn't exist. And in all candor, they don't have much more relevance to us now. Today it seems that there is always a new investment strategy that sounds more complicated…sophisticated and, therefore, must be more effective. However, many large-cap quant funds have underperformed the overall market this year. Harvard University's endowment fund, which invests in as many as nine different asset classes, has underperformed the Harris Associates Private Client Equity composite by over 7% annually over the 10-year period ending June 2018.* It appears evident that there is not always a high correlation between complexity and success. Legendary fund manager Peter Lynch once said:
"Investing in stocks is an art, not a science, and people who've been trained to rigidly quantify everything are at a big disadvantage."
Perhaps he was looking decades into the future when he said this, anticipating the proliferation of algorithms and machines that would be making investment decisions. At Harris, our research is based on fundamental analysis. We have a talented group of analysts (humans, to be clear) who visit management teams, study current industry trends, speak with competitors and then build models to determine a company's intrinsic value. If the stock is trading well below that value, has a clear path toward growth and a proven management team, we will consider it for investment, ideally holding it for several years. We will ultimately sell it when we feel it has reached our estimate of intrinsic value. Sorry, but no algorithms here.
The first half of 2019 sure feels a lot better than the last part of 2018. For the second quarter, the S&P 500 was up 4.3% and is up 18.5% for the year. This has caused some investors to fear that 2019 has gone too far too fast and that we are due for another major correction. Lest I bring up bad memories, the fourth quarter of 2018 was abysmal. Over the last nine months, stocks are up just 2.5%, a very mediocre return indeed.
In that context, long-term equity valuations still look attractive, more so for value stocks than their growth counterparts. The gulf in valuations between the two is as wide as it has ever been. Even with the run up this year, the S&P 500 is trading right around its 25-year average valuation on forward earnings.
Nonetheless, there will always be those who caution what may be to come. Back in 2015, CNN reported:
"There are…plenty of warning signs that stocks can't keep this pace going. Nobel prize winning economist Robert Shiller has noted that his metric to measure how expensive U.S. stocks are — the Shiller P/E — is back at levels last seen since before the financial crisis."
The S&P 500 is up over 50% since that story ran. It is too bad no one holds the perpetual naysayers accountable for the wealth they have compromised by scaring people from investing properly.
More recently, two analysts from a well-known investment firm opined, "We believe that capital markets are at an inflection point that could lead to a move in either direction." If I may, the translation is something along the lines of: from current levels, the market will either go up or down. This is not the most insightful analysis. I point this out as an example of why we at Harris shy away from making predictions. Our long-term approach to investing affords us the flexibility of not having to rely on accurately anticipating these "inflection" points. As an asset class, stocks have gone up consistently over reasonable time periods. We will continue to use that as a guide until we are given reason to think differently. Regarding fixed income, with the 10-year treasury yield now hovering around 2%, we continue to believe staying with high-quality and short- to medium-duration securities makes sense for those accounts where we own bonds. As an aside, there are $13 trillion of global bonds with negative yields.
At the risk of sounding like a Pollyanna, the U.S. economy looks to be in pretty good shape. Interest rates are low (and likely to go lower), unemployment and inflation are also historically low, and consumer confidence is high. Similarly, the largest banks recently passed the Federal Reserve's stress tests that are specifically designed to determine financial institutions' ability to withstand a recession. This is not to say there aren't threats to consider. But whether it is geopolitical rift, trade issues or anticipation of the 2020 election, we cannot provide any meaningful forecast as to how these developments or their potential impact on stocks may play out. However, 2016 reminds us that the market does not always behave as people might think. Neither the Brexit vote nor the U.S. presidential election derailed stocks as many experts had anticipated.
Though our economy looks to be on sound footing, some speculate that the recent and rapid decrease in bond yields implies investors know something about a pending recession. Let's just remember that yields on the U.S. 10-year bond troughed at 1.36% in July 2016, yet the S&P 500 is up over 40% since then. Nevertheless, the inverted yield curve (where short-term rates are higher than long-term rates) continues to garner a lot of attention and concern in this regard, as it should. When inversions occur for a prolonged period (we are not at that point as of this writing), they historically have been an accurate predictor of recessions. However, there have been two meaningful inversions that did not lead to a recession at all. In other instances, recessions didn't begin until six to 18 months after the inversion occurred. For example, in between the July 2006 inversion and the beginning of the subsequent recession in 2007, the S&P 500 rallied for nearly 15 months and appreciated almost 30%.
Sometimes simple and effective can hide in plain sight or get overlooked. Mikan dedicated countless hours perfecting a move that would likely not show up on any highlight reels, but would render him the most dominant player of his time. Michael Jordan created his legend by shooting the now mundane two-pointer more than 90% of the time– not what models or algorithms would recommend today, but it seemed to work out just fine for him.
Our research process is a continuous work in progress and we evolve when new information warrants. However, our general approach to value investing has been consistent over the past 40+ years. There are fundamental concepts to investing that our process and philosophy capture. We will continue to employ that discipline in seeking the most attractive investment opportunities for our clients.
As always, we thank you for entrusting us with your investment assets and your continued support. Lastly, the best compliment we can receive is a referral from a satisfied client. We appreciate your referrals and handle them with the utmost care.
*https://www.harvardmagazine.com/endowment-18; https://www.futureofcapitalism.com/2018/03/harvard-endowment-returns
*Average annual total returns for Private Client Equity composite as of 06/30/18:
1-year
3-year
5-year
10-year
Since Inception
(01/01/93)
Private Client Equity
(Gross of Fees)
12.7
11.0
13.0
11.8
13.2
Private Client Equity
(Net of Fees)
11.6
9.9
11.9
10.7
12.2
Past performance is no guarantee of future results. Current performance may be lower or higher than the performance data quoted. The gross performance presented does not reflect the deduction of investment advisory fees. All returns reflect the reinvestment of dividends and capital gains and the deduction of transaction costs. The client's return will be reduced by the advisory fees and other expenses it may incur in the management of its account. The advisory fee, compounded over a period of years, will have an adverse effect on the value of the client's portfolio.
Reference: https://www.suredividend.com/mikan-drill-for-stocks/
The information, data, analyses, and opinions presented herein (including current investment themes, the portfolio managers' research and investment process, and portfolio characteristics) are for informational purposes only and represent the investments and views of the portfolio managers and Harris Associates L.P. as of the date written and are subject to change without notice. This content is not a recommendation of or an offer to buy or sell a security and is not warranted to be correct, complete or accurate.
The S&P 500 Total Return Index is a float-adjusted, capitalization-weighted index of 500 U.S. large-capitalization stocks representing all major industries. It is a widely recognized index of broad, U.S. equity market performance. Returns reflect the reinvestment of dividends. This index is unmanaged and investors cannot invest directly in this index.
Investing in value stocks presents the risk that value stocks may fall out of favor with investors and underperform growth stocks during given periods.