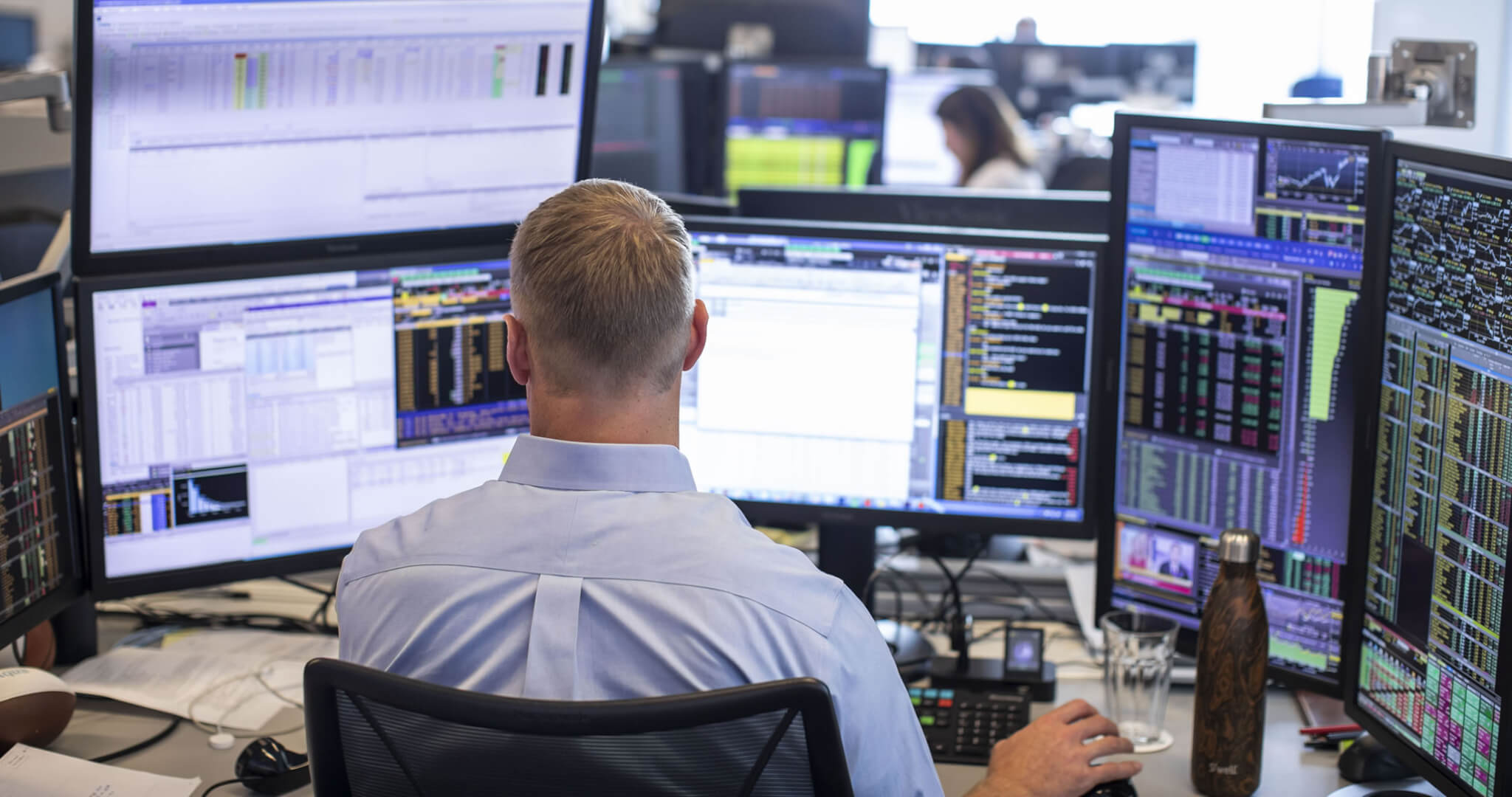 "Volatility scares enough people out of the market to generate superior returns for those who stay in."–Jeremy Siegel
What a difference a year makes. While the last few trading days of December provided some relief, 2018 was a year for stocks that started with a bang and ended with a whimper. Equity markets, both here and abroad, had a challenging year, to put it mildly. December, historically a good month for the S&P 500, bucked that trend with its worst performance in more than 85 years. In 2017, U.S. equity holders enjoyed one of the strongest and least volatile years on record. Market conditions had become so placid that for many, investing had begun to look deceptively simple. 2018 is a reminder of the sharp turns financial markets can take. Nearly 90% of all asset classes (of which there are approximately 70) had negative returns in 2018, the worst environment in the last 117 years….there was no place to hide. For perspective, in 2017, just 1% of asset classes recorded negative returns.
It seems like a lifetime ago, but to recap, January 2018 saw the best start for the S&P 500 since 2003, rocketing up over 7.5% in the first few weeks of trading, while recording its 15th straight month of positive returns, the longest such streak since 1928. But to quote economist Herbert Stein, "If something cannot go on forever, it will stop." We had a strong correction beginning in February, and of course, the sell-off that began in October. 2017 was a delight, 2018 was not. Here's to a friendlier 2019!
As value investors, we continue to fight a bit of a harder battle. As has been the trend for a number of years, value stocks underperformed their growth counterparts by a non-trivial margin. However, all equity classes – domestic and international, large and small – experienced considerable weakness during the last three months of the year. And while the S&P 500 was down 'just' 4.5% for the year, the median U.S. stock, as measured by the Value Line Geometric Composite Index of 1,700 companies, was down closer to 16%! What is important to remember is that U.S. stocks rise nearly 90% of the time on a 5-year basis and 95% on a 10-year basis. Current uncertainty notwithstanding, the proclivity for many to be systematically more bearish than bullish does not sync with history. In early October, Barron's ran a story "Dow Drops 700 Points Because Everyone is Afraid of Something." We can all relate to this sentiment, but it is not the strongest foundation from which to base investment decisions.
The current environment will invariably test the mettle of investors. As ex-world champion boxer Mike Tyson said when he was in his prime, "Everyone comes in with a game plan [against me] until they get punched in the mouth." We understand that many of you feel you have been punched in the mouth by the markets over the last few months. As unsettling as this market has been, a well-thought-out long-term investment plan should not be scrapped based on what could go wrong from here. Remember, that investment plan was constructed with the absolute certainty that there will be volatile times like these.
The abnormally large market swings we have seen this year can largely be attributed to algorithmic trading and passive investing formulas that tend to trade in unison. Approximately 85% of all trading is now conducted in such a manner. For long-term investors, such as ourselves, this does not play much of a role in how we analyze companies or construct portfolios. But for those who check the markets on a daily, or–gulp–hourly basis, you may want to adjust how you process these wild swings. The forces that move stocks over the short term are much different today than they have been at any other time.
As it pertains to the health of the economy and fears of recession, we at least have some comforting data here. Holiday sales this winter were the strongest they have been in six years, hourly wages in November had their best annual increase in nine years, inflation is below 2%, and at 3.7%, unemployment is the lowest it has been in nearly 50 years. Given the consumer comprises 70% of the U.S. economy, these are all encouraging signs for continued economic growth.
Research firm ISI forecasts that the already record low unemployment rate will drift even lower through the end of 2020. Their data suggests that recessions typically do not begin until unemployment rates begin to increase. That would imply that the beginning of the next recession is still at least several years off. Also, the last several recessions began, on average, 2.5 years after corporate profits began to decline. Corporate profits are forecast to be up over 20% for 2018 and are expected to continue on a positive, though more sluggish, path through 2019. Similarly, there is a misconception that a weak stock market is a harbinger of a recession–this is not the case. To wit, there have been seven significant corrections since 1984 that did not turn into recessions. More accurately, substantial declines in stocks have been better predictors of looser monetary policy than they have recessions. Given that the Fed's dual mandate of maximum employment and stable prices (read, low inflation) looks to be satisfied, it would not be surprising if they were to soften their tone on its course of action in 2019. However, any number of factors has the potential to sidetrack our economic expansion and they all bear watching: China trade tensions, weak oil prices, a more protracted global economic slowdown, lower than expected corporate earnings growth, general political uncertainty and the flattening yield curve.
On the topic of the yield curve, if and when it inverts (where the 2-year rate exceeds the 10-year rate), keep this in mind–over the last seven recessions, it has taken an average of almost 20 months between the first inversion of the curve and the start of the recession itself. In the case of the recession that began in March 2001, the yield curve first inverted in September 1998. That means the recession began 30 months after the inversion, a period where the S&P 500 advanced nearly 35%. So this raises the difficult question–what is the best strategy and at what point should it be implemented were the yield curve to invert? The one thing we know looking back through time is that every recession, bear market and correction has been temporary. While this time could be different (ah…those dangerous words), in the context of long-term equity returns, there is no precedent for which that has proven true.
Below is an excerpt from the Berkshire Hathaway 1994 annual report that sums up our views and approach to investing. These words are just as relevant today as they were when Warren Buffett wrote them:
"We will continue to ignore political and economic forecasts, which are an expensive distraction for many investors and businessmen. Thirty years ago, no one could have foreseen the huge expansion of the Vietnam War, wage and price controls, two oil shocks, the resignation of a president, the dissolution of the Soviet Union, a one-day drop in the Dow of 508 points [over 22% at the time], or treasury bill yields fluctuating between 2.8% and 17.4%.
But, surprise – none of these blockbuster events made the slightest dent in Ben Graham's investment principles. Nor did they render unsound the negotiated purchases of fine businesses at sensible prices. Imagine the cost to us, then, if we had let a fear of unknowns cause us to defer or alter the deployment of capital. Indeed, we have usually made our best purchases when apprehensions about some macro event were at a peak. Fear is the foe of the faddist, but the friend of the fundamentalist.
A different set of major shocks is sure to occur in the next 30 years. We will neither try to predict these nor to profit from them. If we can identify businesses similar to those we have purchased in the past, external surprises will have little effect on our long-term results. "
We know that this has been a tough year for your portfolios. At Harris, we are filtering through the plethora of information to determine what impacts the long-term fundamentals of the companies in which we invest and what is just noise. We will maintain our discipline and focus that has benefited our clients over our firm's 42-year history. We are finding compelling investment opportunities as a result of the recent tumult, with many fundamentally sound companies trading at just single digit price/earnings ratios. We will stay committed to our pursuit of buying undervalued businesses that have a clear path to growth and that have shareholder-friendly management teams. In any given year, there is no guarantee that this approach will yield positive returns. But over a reasonable time frame, we have demonstrated that there is an overwhelming probability it will.
As always, we thank you for entrusting us with your investment assets and your continued support. Lastly, the best compliment we can receive is a referral from a satisfied client. We appreciate your referrals and handle them with the utmost of care.
The information, data, analyses, and opinions presented herein (including current investment themes, the portfolio managers' research and investment process, and portfolio characteristics) are for informational purposes only and represent the investments and views of the portfolio managers and Harris Associates L.P. as of the date written and are subject to change without notice. This content is not a recommendation of or an offer to buy or sell a security and is not warranted to be correct, complete or accurate.
The S&P 500 Total Return Index is a float-adjusted, capitalization-weighted index of 500 U.S. large-capitalization stocks representing all major industries. It is a widely recognized index of broad, U.S. equity market performance. Returns reflect the reinvestment of dividends. This index is unmanaged and investors cannot invest directly in this index.
The Value Line Geometric Composite Index is an equally weighted price index of all stocks covered in The Value Line Investment Survey. Geometric refers to the averaging technique used to compute the average. This index is unmanaged and investors cannot invest directly in this index.
The Dow Jones Industrial Average is a price-weighted measure of 30 U.S. blue-chip companies. The index covers all industries except transportation and utilities. This index is unmanaged and investors cannot invest directly in this index.
Investing in value stocks presents the risk that value stocks may fall out of favor with investors and underperform growth stocks during given periods.