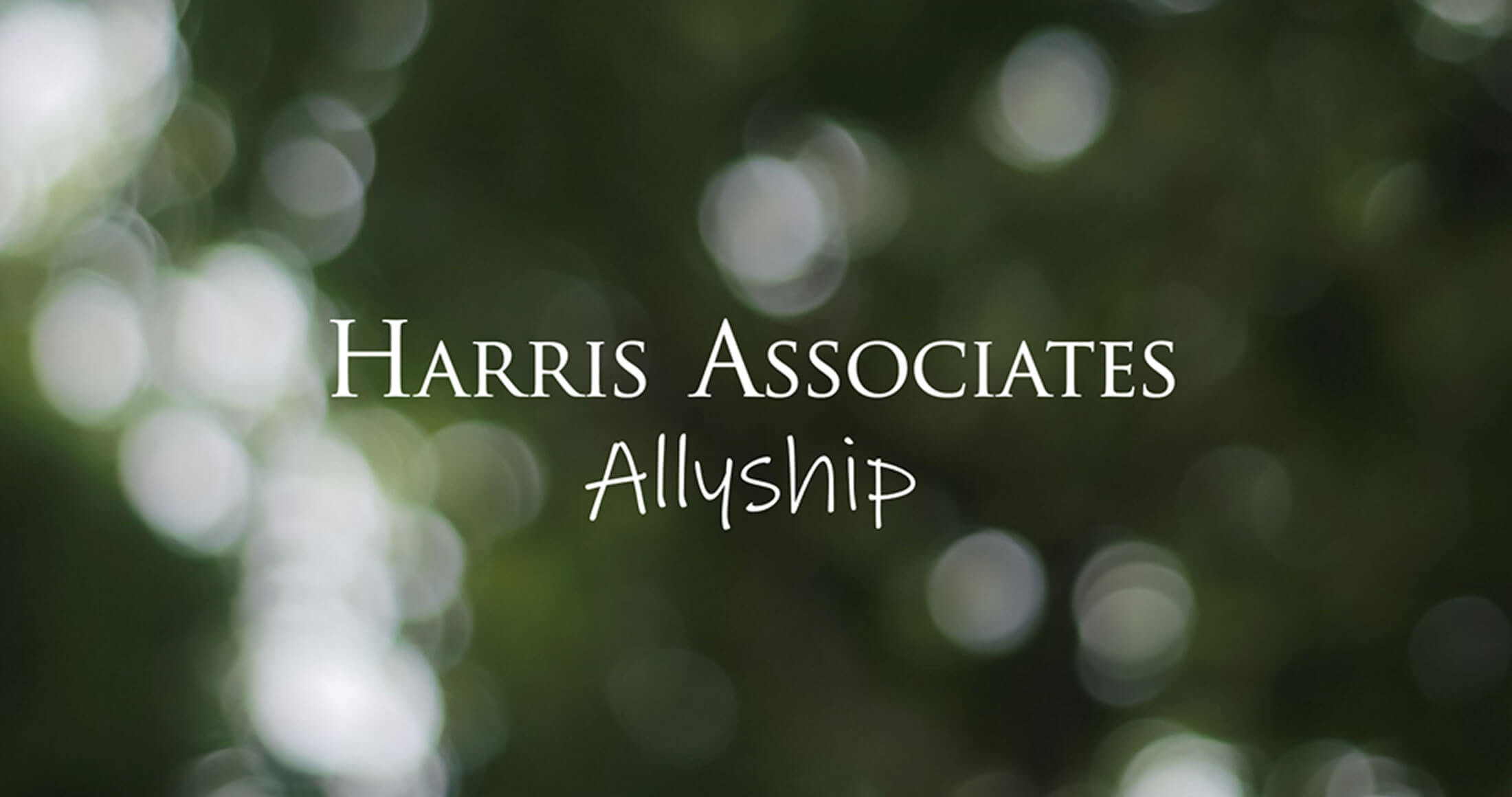 Harris Associates' Diversity, Equity and Inclusion (DEI) Council hosted a firm-wide event entitled, "How to Be a Better Ally in the Workplace." At Harris, a central tenet of good allyship begins with simple awareness of the differentiated experiences among co-workers, including those who may be underrepresented in a given group. The DEIC Council hosted the event to amplify the importance of allyship through education and dialogue.
The event began with the TED talk recording, "Three Ways to Be a Better Ally in the Workplace," by Melina Briana Epler. Epler is the CEO of Change Catalyst, a company that specializes in helping tech companies solve diversity and inclusion issues. In the TED talk, Epler shared her lived experiences and the impact being underrepresented in her workplace had on her. To combat these sometimes negative instances, Epler provided strategies for effective allyship. Examples were: giving an individual one's full attention, listening and learning, inviting others to speak, and being a mentor or sponsor. She noted that these simple strategies promote allyship that can lead to stronger teams, products and companies as well as fulfillment for individuals of all groups.
Following the video, President Chris Keller and Chief Administrative Officer Rana Wright, Council Chair and Member, respectively, of the DEIC Council, led a discussion about allyship and why it is important at Harris to make sure every employee's voice is heard.
To conclude the event, employees were divided into breakout groups. Moderators helped continue the conversation and allowed employees the chance to share their thoughts and perspectives on the matter.
"I think the most enlightening part of the allyship event was the conversations that took place. The breakout rooms created a space for diverse perspectives and personal experiences to be shared," – Anne O'Reilly, Senior Investment Communications Specialist.